Daniel 1-3 (The Daily Walk Bible).
As we go through Daniel, note Daniel's (and his friends!) faithfulness to God and his Word, even when it's not convenient or expedient!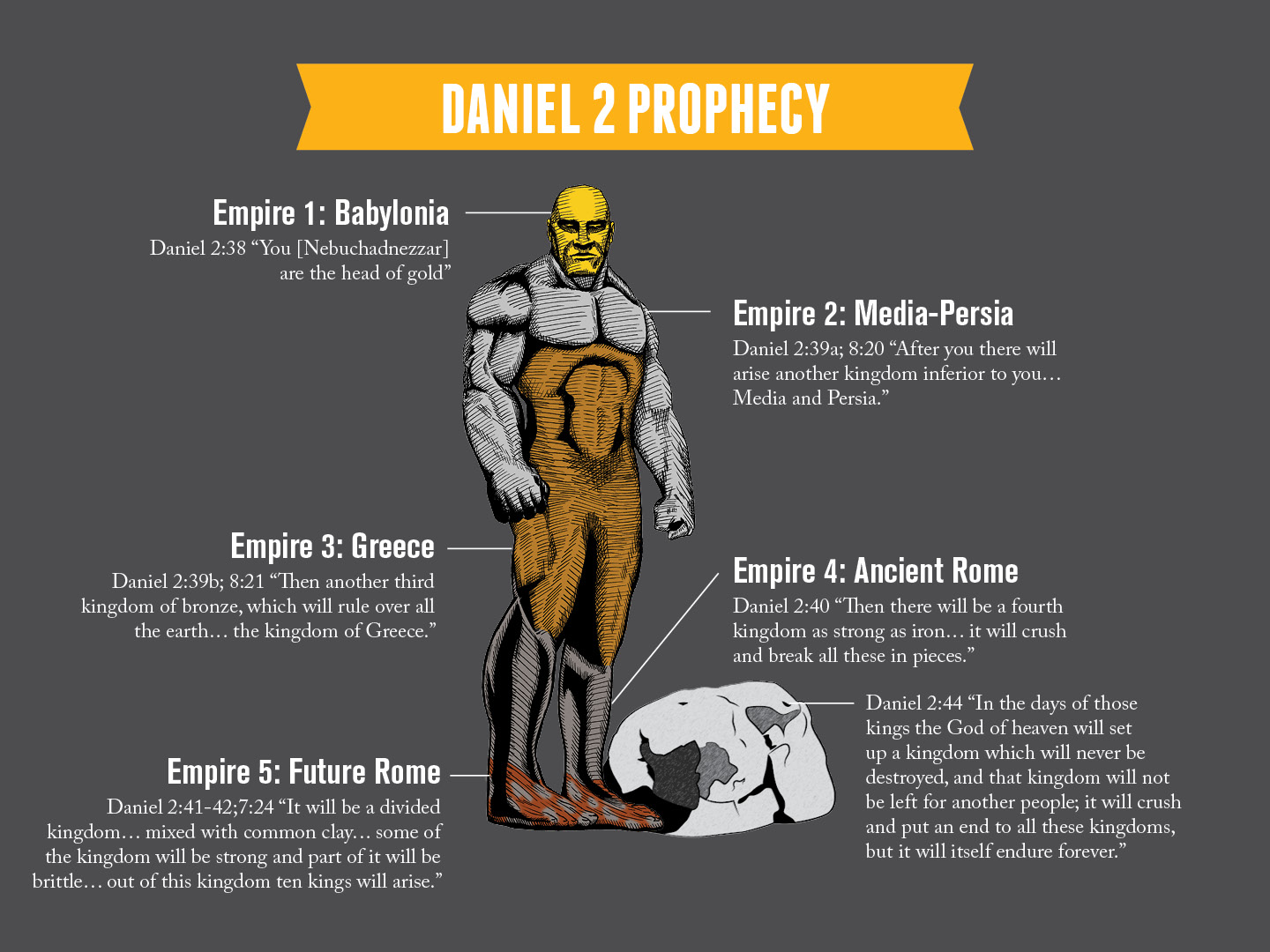 The rock that destroys the kingdoms of the earth and sets up an eternal kingdom is Jesus Christ!
Luke 20:18 "Everyone who falls on that stone will be broken to pieces, and when it falls on anyone, it will crush him."
Praise God that we are already a part of an eternal kingdom!